SHERCO tour Romania
Who we are and why we created Sherco Enduro Tours.
Created for worldwide enduro lovers, Sherco Enduro Tours Sibiu combine all the ingredients for an unforgettable enduro adventure. It offers the perfect balance between exciting adventure tours in Romania and a great day out on the bike, pure outdoor adrenaline, amazing landscapes and lots of fun. Sherco bikes were introduced into the market to compete at the highest level in Enduro Competitions all over the world. They are equipped with a powerful engine and a chassis that have made Sherco a famous brand. It will only take a tour to turn you into an addicted Sherco rider.We can offer lots of enduro trails for all levels. The enduro trips start with easy trails and, step by step, we are increasing the difficulty of the tracks. In order to please our costumers, we also adjust on each rider's own riding style. Our enduro adventure begin in the middle of March and last until the end of November. We have almost 9 months to enjoy riding. We can organize short tours as well as long tours (3 to 5 days), we also organize longer enduro trips, according to our customers' wishes. One day tour will take between 8 and 9 hours, with a lunch brake in the middle of the day. For us, enduro riding means having fun and nice adventure, for you riding a Sherco bike can be a way to test your limits.
After many years of enduro, I have decided to make this activity Sherco enduro tours Romania in Sibiu. I am personally passionate in enduro and enduro bikes and because of these I have a motorcycle shop with service in the center of Sibiu. I have begun working with Martin Freinademetz in 2004, when the famous Hard Enduro Rally 'Red Bull Romaniacs' was born and since than I have started to learn enduro more and now I'm still learning. From 2008 I'm track manager for one of the race days at 'Red Bull Romaniacs' and the enduro passion became a way of life.
What we do and how we evolved:
Renting bikes for races and technical support during the races. We have earned our experience in races and technical support since 2008, performing service for riders from all over the world who competed in Red Bull Romaniacs, Erzberg Rodeo, Sea to Sky and we keep improving ourselves it since then.
Organizing unforgettable adventure tours.
We have been started this activity on 2013 with 6 Sherco bikes and almost every year we have increase the number of costumers and bikes.
Examples of the last  years:
Year 2021, fleet of 15 bikes, 91 costumers.
Germany 28 persons.
Israel 33 persons.
Iceland 15 persons.
Finland 1 person.
USA 5 persons.
Austria 3 persons.
Red Bull Romanics race, 6 persons.
Year 2022 fleet of 19 bikes 139 costumers.
Israel 46 persons.
Iceland 32 persons.
Germany 18 persons.
Austria 12 persons.
England 12 persons.
Australia 6 persons.
Paraguay 3 persons.
USA 3 persons.
Ecuador 2 persons.
Belgium 2 persons.
Columbia 1 person.
Finland 1 person.
New Zealand 1 person.
Red Bull Romanics race, 11 persons.
How does a 3 day enduro tour work:
Day 1 are welcome our costumers at the airport and transfer them to the hotel and guide them for the best restaurants in the city.
Day 2,3,4 is where the adventure starts for our costumers.
We meet them at the parking are of the hotel where we are placing the tents and the bikes one day before.
Mechanics are starting to set up the bikes for each costumer preferences.  After we make a briefing regarding rules and bikes functionality we go to have a nice ride till 13:30 when we make a lunch brake at a nice restaurant in the mountains where we are staying around one hour, in this time the mechanics will fill up the tanks and refresh the bikes in case is needed. After lunch brake we hit again the trails till 17:30-18:00 wen we arrive back to the hotel where the mechanics are waiting for us for refreshing the bikes and refuel the tanks for the next day. We will be with them at restaurants, bars or other activities for creating a bound with them and this is working very well. During the ride we are also doing school with them and teach them the right techniques for developing their skills.  80% of our costumers return to us.
Day 5 will be the departure day were we will transfer them to the airport.
Setting up a tour bike:
Aluminum hand guards
Mousses front and rear
Rear sprocket 51
Radiator guards
Front and rear strap
Grease all the bearings
Registration of the bike
Bike insurance
The team which is giving life at Sherco Enduro Tours:
1 Manager
3 Guides
3 Mechanics
Social media:
Online results:
• Over 122k fans on Facebook, more than 1000 posts, and 3000 comments.
• More than 8000 monthly visits of the official website
• More than 500 unique visitors per month on the official website
• Articles about our tours were written in Motorsports Magazines, Blogs and Websites from: Israel, UK, Austria, Germany, Australia and USA.
Customers who sold their bikes at home and bought Sherco motorcycle after they used in the enduro tour in Romania. So we are selling bikes all over the world.
• We are a very strong opinion maker for the motorcycle brand and also for accessories.
Contact: Radu Zicu
Adress: Strada Cibinului 3, Sibiu 550197, Romania
+40722340472
SHERCO tour Costa Rica
Would you like to discover Costa Rica on a Sherco Enduro bike?
Christophe Eliet, a French national, has lived in Costa Rica for 23 years and offers you an opportunity to ride a discovery tour in Costa Rica. A lifelong dirt bike enthusiast, he has participated in various championships in motocross and enduro. He then emigrated to Costa Rica where he continued enduro racing in the National Championship and Latin American Championship.
10 years ago, he created an enduro tour company, thus being able to introduce this marvelous country to off-road motorcycle enthusiasts.
"I started with 6 Gas Gas enduro bikes welcoming small groups of foreigners in 2012. The volume was low due to lack of advertising, but the logistics were good, and customers sent their friends to me, and they also returned. In 2014 I changed my motorcycle fleet for new Gas Gas bikes via the local importer, the volume increased then increased again thanks to a complete website and good comments! I was having around a hundred customers per year at the time.
In 2018 I had a brand change to KTM, 10 motorcycles 200 customers on average per year. I had customers from several nationalities: mostly French-speaking 60% (Canadians, French, Swiss, Belgians) Spanish, Americans, Italians, Norwegians, Germans, Australians, and South Africans!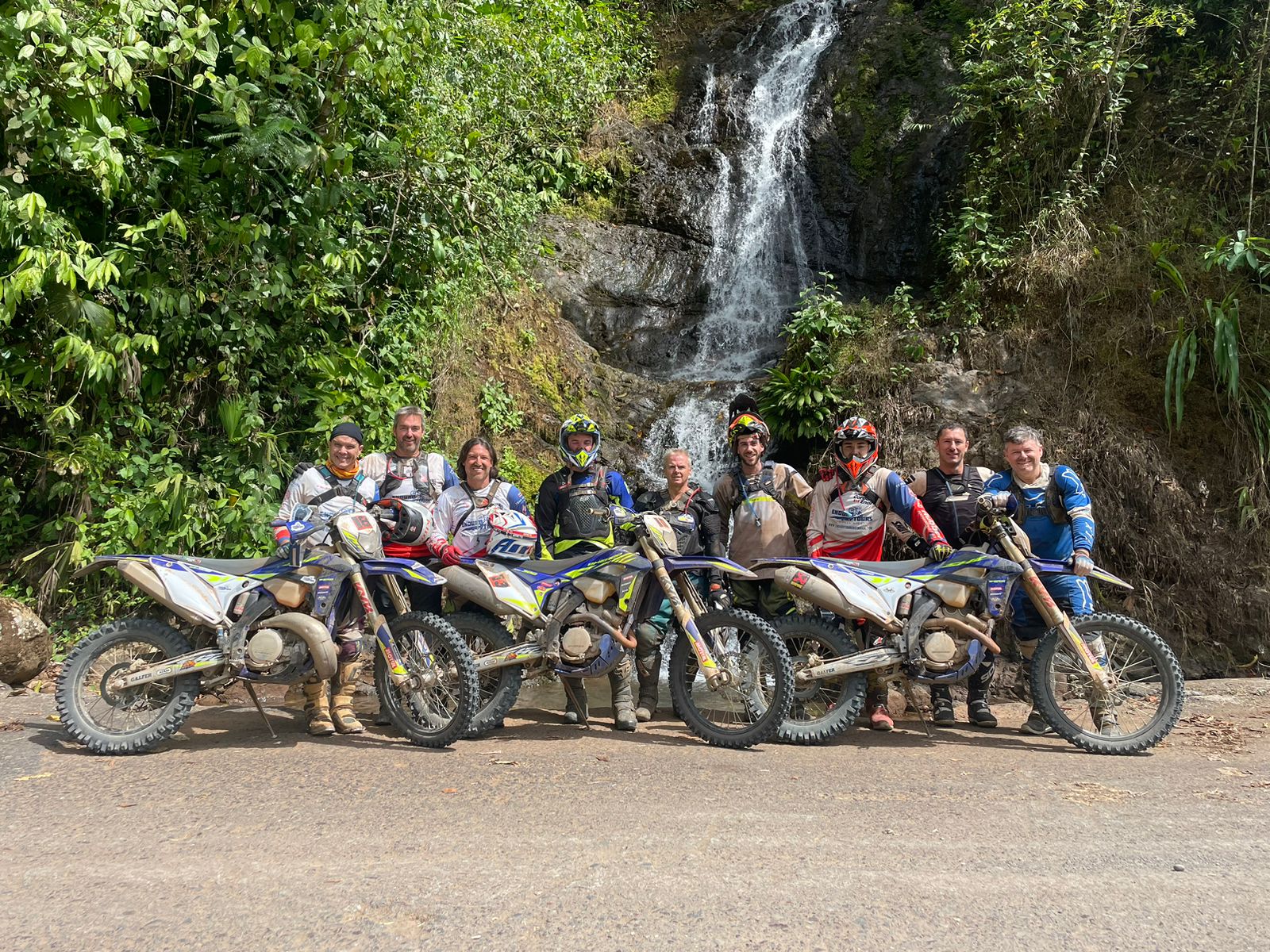 In 2021 I invested in Yamaha T7s, offering trail tour itineraries as well as offering rental bikes. My enduro itinerary is included.
With Covid coming, the activity was on standby for almost 2 years, but since October 2022 I have been full of tours, both enduro and trails. After visiting the Sherco factory last June, and after a meeting with Thomas Tessier, I invested in the purchase of 8 Sherco enduros:
1 x 450 SEF
1 x 300SE
4 x 300 SEF
2 x 250 SEF
My team consists of 2 guides, 1 mechanic, 1 assistant vehicle driver, a secretary and an administrator.
We are based in Santa Ana, 10 km from the international airport and the capital San José.
My company is registered in the commercial register: #3 101 660297 in the name of Enduro Adventure SA Tower.
All my motorcycles are registered, have received technical inspections and circulation rights. We speak French, Spanish and English."
Instagram: 14.5k followers endurotourcostarica
Facebook: 8.9K likes • 9.1K followers Enduro Tour Costa Rica
Contact: Christophe Eliet
Adresse: Escazu, Costa Rica
+50684815333
christophe@endurotourcostarica.com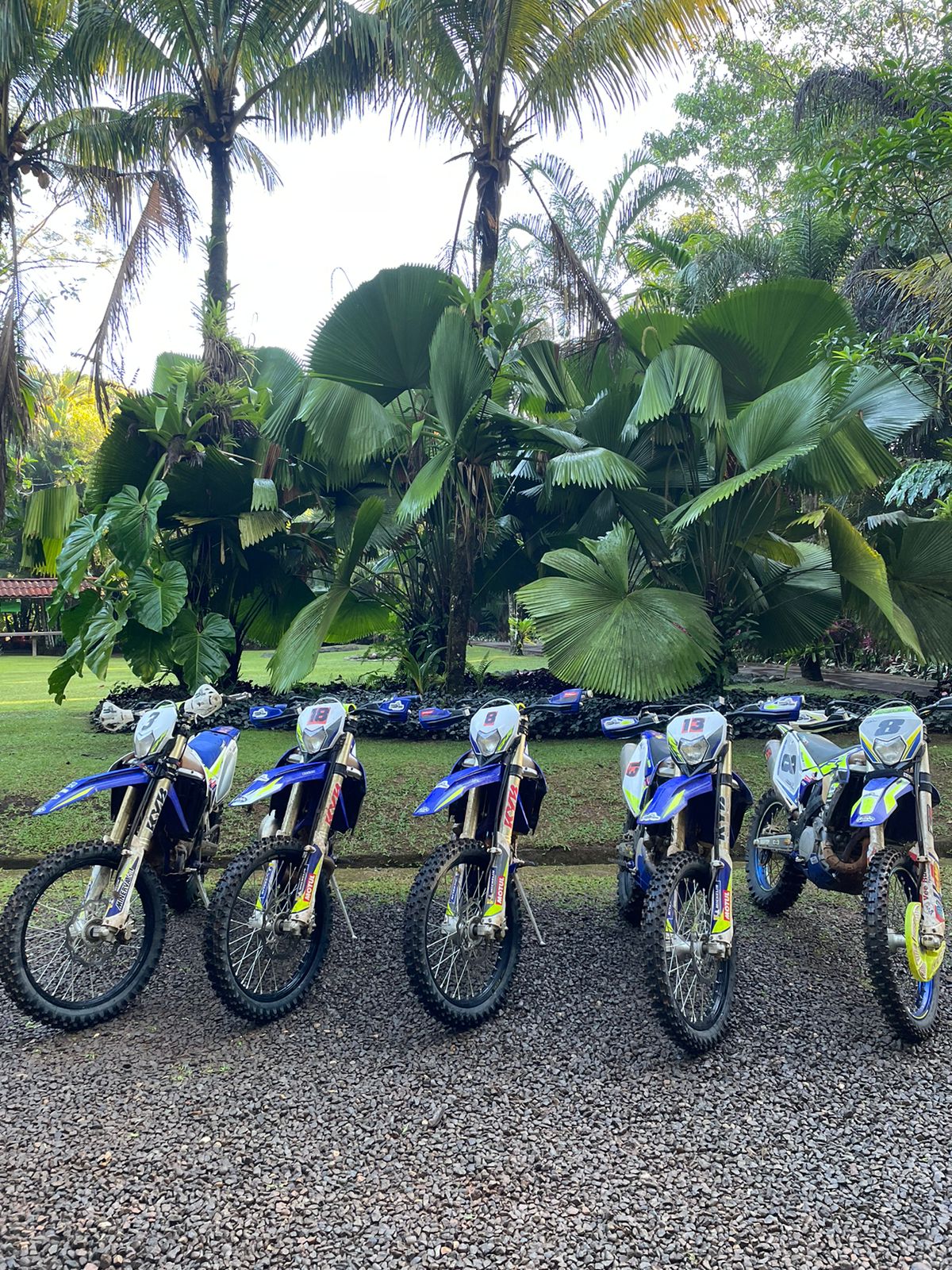 Join the 2023 ISDE with SHERCO factory support: motorcycle rental and factory assistance and support package
Once again for 2023, Sherco is strengthening its commitment to the international enduro race which is one of the most important events of the year. We are offering our loyal fans two possibilities to be able to participate in the 2023 ISDE in Argentina:
The rental of a motorcycle from the SHERCO range
Full Factory Assistance and Support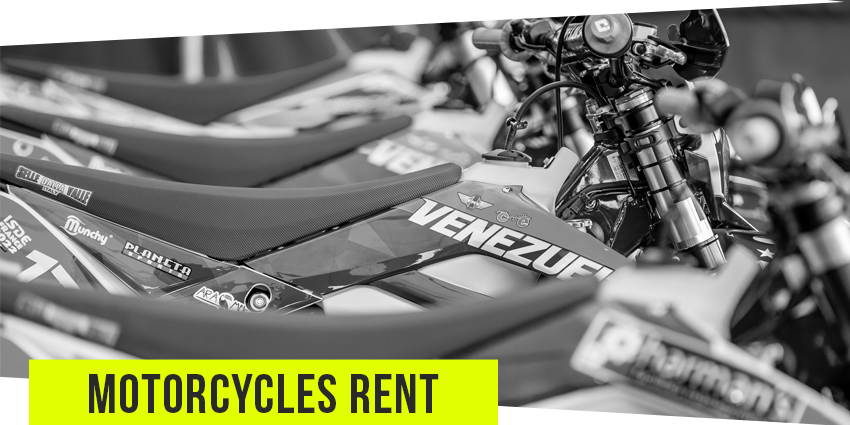 The motorcycles for rent will be Factory models and can be 2 or 4 stroke.
The rental price for the 2-stroke will be €3,900.
The rental price of the 4T will be €3,900.
Included in the rental:
Transport costs of motorcycles to the ISDE event
Motorcycle registration and insurance
Deadline for motorcycle reservations: AUGUST 31, 2023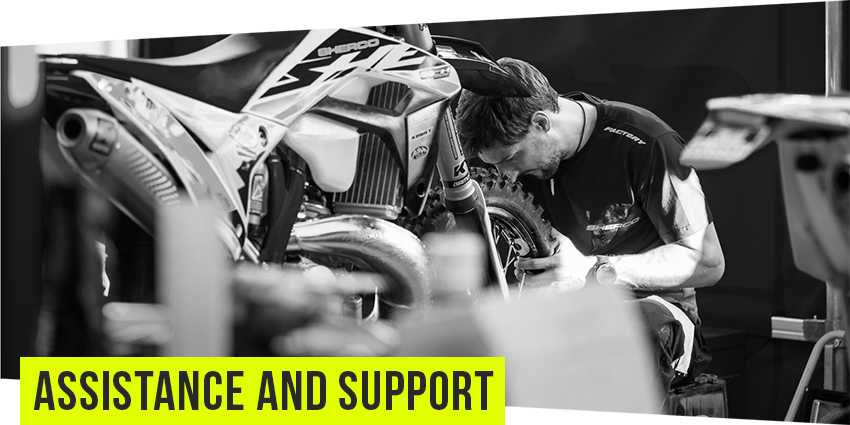 The number of motorcycles for rent is limited and they will be allocated in order of arrival of the reservations.
Factory Assistance and Support:
Access to Sherco equipment in the Paddock and checkpoints.
Technical and mechanical assistance on race days
Race information
Storage box for personal effects in the paddock.
Fuel for the race
Motul oils and all types of lubricants
Sherco original spare parts replacement service*
Use of tools for motorcycle repair
Catered food (drinks, snacks, fruit, etc.) in the paddock and at checkpoints
Filters to be changed every day
Technical assistance with the FIM rules and regulations
*Important Note: Consumed spare parts are not included in the price of the support service. The price of the spare parts will be that of the list price with a 50% discount.
Price of assistance: €1,700.
Deadline for accessing assistance: AUGUST 31, 2023
Register by sending an email to sixdays@sherco.com